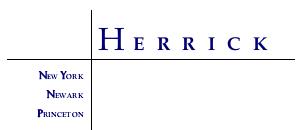 November 24, 2015
VIA EDGAR
United States Securities and Exchange Commission
Division of Corporation Finance
100 F Street, N.E.
Washington, D.C. 20549


| | | |
| --- | --- | --- |
| | Re: | Cardax, Inc. |
| | | Amendment No. 1 to Registration Statement on Form S-4 |
| | | Filed September 18, 2015 |
| | | File No. 333-207035 |
Ladies and Gentlemen:
On behalf of our client, Cardax, Inc. (the "Company"), we hereby transmit for filing Amendment No. 1 to Form S-4 (the "Amendment") to register an aggregate of 33,000,000 shares of common stock, par value $0.001 per share, of the Company in connection with the proposed merger described in the prospectus ("Prospectus") that is included in the Registration Statement. The staff (the "Staff") of the Securities and Exchange Commission (the "Commission") provided a letter to the Company dated September 28, 2015 that advised the Company that the Staff has not reviewed and will not review the Registration Statement.
The Amendment provides updated financial information of the Company as of and for the period ending September 30, 2015 and the related disclosures, including the "Management's Discussion and Analysis of Financial Condition and Results of Operations" and updates other disclosures such as the disclosures under "Market Price and Dividends on Our Common Equity and Related Stockholder Matters - Market Information". The Amendment also provides other updates, including the stock ownership amounts and that the merger agreement has been amended.
* * * * *
We thank you for your prompt attention to this letter and look forward to hearing from you at your earliest convenience. Please do not hesitate to contact the undersigned at (212) 592-1432 with any questions or comments regarding this filing.
| | |
| --- | --- |
| | Very truly yours, |
| | |
| | /s/ Richard M. Morris |
| | Richard M. Morris |
| | |
| --- | --- |
| cc: | Cardax, Inc. |
| | David G. Watumull |